Special procedures while there is a threat from COVID-19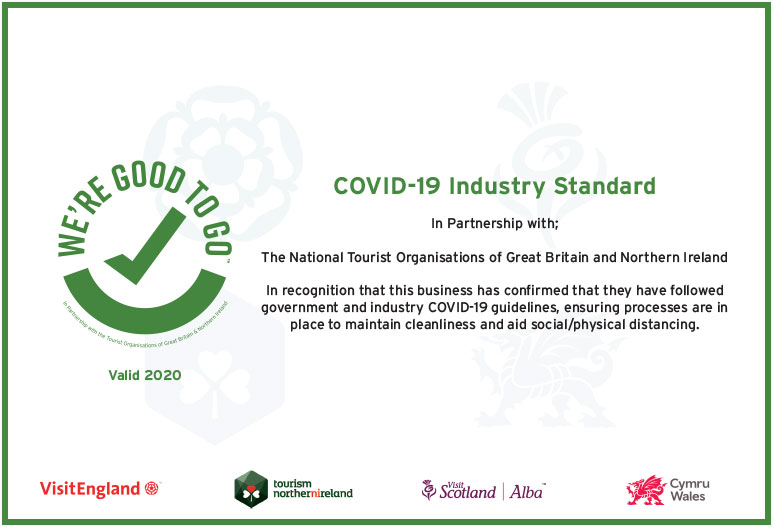 During the ongoing Coronavirus crisis, we would like to reassure all our guests that we are doing everything necessary to ensure the safety and wellbeing of all.
As a result however this has meant a few changes to normal procedures.
We have implemented an enhanced set of hygiene and safety measures in line with Government guidelines. There are a few more service protocols which we ask for your understanding and cooperation in order to maintain as safe as possible an environment for all during these unprecedented times, whilst maintaining a high level of service and guest comfort.
Please assist us with the following:
If you have shown symptoms of COVID-19 in the last 14 days, or live with someone who has suspected symptoms, please do not come to see us at this point.
Guests must wear face masks in hotel except at breakfast or bar tables.
We encourage all guests to use hand sanitiser available in public areas, and especially prior to entering breakfast room or bar and on exit.
We also ask guests to take responsibility for distancing according to the current Government ruling.
Bedrooms will be cleaned every three days rather than our daily clean, however if you require any replenishment or special cleaning, do let us know as we will be delighted to assist. We aim to clean between 11am and 2pm but not when guests are present.
There will be an increase in frequency of cleaning in all public areas so please bear with us if it takes a little longer
Every bedroom will experience an enhanced clean and sanitisation including a Fogger sterilisation after each departure.
We are asking that guests use the toilet in their bedroom rather than the public facility.
Breakfast should be pre-ordered the day before and at a specified time, and please sit at the same table each morning.
Susan, John and our small team of staff are well aware of our responsibilities in maintaining a safe and hygienic environment for all guests, but also in our back of house areas where we adopt the same high standards both in personal and in Food Safety.
Thank you for your cooperation and understanding and do let us know if you require any further details or information.
We sincerely hope you enjoy your stay with us and your visit to our wonderful area.
John, Susan Martin and the team.